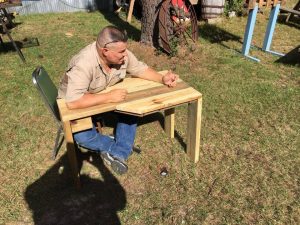 Renaissance Shooting Club is a woman and veteran owned private shooting sports club for members and their guests. We provide:
18 lanes of up to 100 yard rifle
Dedicated LTC Pistol Bay
Two "tactical" bays
We now have the Pro Shop open, this makes ammunition, targets, and accessories available during range hours. Throughout the year, we host events like our Saturday Pistol Shoot. We also do FFL transfers. Future plans include additional tactical bays and skeet/trap facilities.
The Beginnings…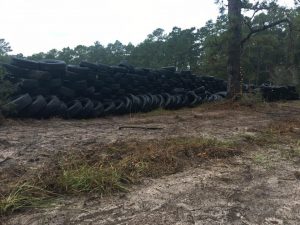 The early foundation for the club started when the Collette family moved to Todd Mission in 2006. One motivation for that move was to have a piece of Texas where their family and friends could enjoy shooting sports. Because of the high fees other ranges were demanding, Jason Clarke of Bear Arms of Texas expressed an interest in teaching firearms classes at our family range. Jason, a close family friend, is also a combat veteran and brother Marine.
Jason also told the Collette's about a local Veteran's 3-Gun Team looking for an economical place to practice and shoot. Other nearby ranges charge per gun fees, high hourly rates, high monthly fees and have restrictive rules regarding the very skills that competitive shooting teams need to practice. Veterans 3 Gun Inc. is "a community of veterans and veteran supporters that share a common interest in the world of competitive shooting sports and ending veteran suicides." Jason and the Collette family share in that mission of post-traumatic stress support and veteran suicide prevention. For these reasons and more, Jason Clarke and the Collette family were on common ground and construction began.
Our members are all background checked and vetted for safety.
Give us a call or check out our Membership options and sign up today!